Jorge Console – 1.5m (Mix & Match)
The Jorge series gives you the option of using 0.6m, 0.9m tables and match it with leg support of different sizes to create your desired furniture piece.
Pair the Jorge Console – 1.5m with shorter legs and it turns into a TV Console. Pair it with longer legs to become a living hall console table. Add drawers if desire.
The price breakdown for individual item is as follow;
Body: 150cm (L) x 40cm (W) x 15cm (H) – $450
Legs: 19.5cm (H) / 27.5cm (H) / 44cm (H) / 61.5cm (H) – Free for any choice with purchase of Jorge Console Body
Drawer: 39cm (L) x 27.5cm (W) x 10cm (H) – $40 per piece
Material:
Solid Rubber Wood
Product Dimension:
Body: 150cm (L) x 40cm (W) x 15cm (H)
Legs: 27.5cm (H) / 44cm (H) / 61.5cm (H)
Drawer: 39cm (L) x 27.5cm (W) x 10cm (H)
Delivery Type:
White Glove Delivery
Colors:
Natural Wood
View At Showroom:
Yes
Stock Availability:
Please email to hello@namufurniture.com.sg for updated stock availability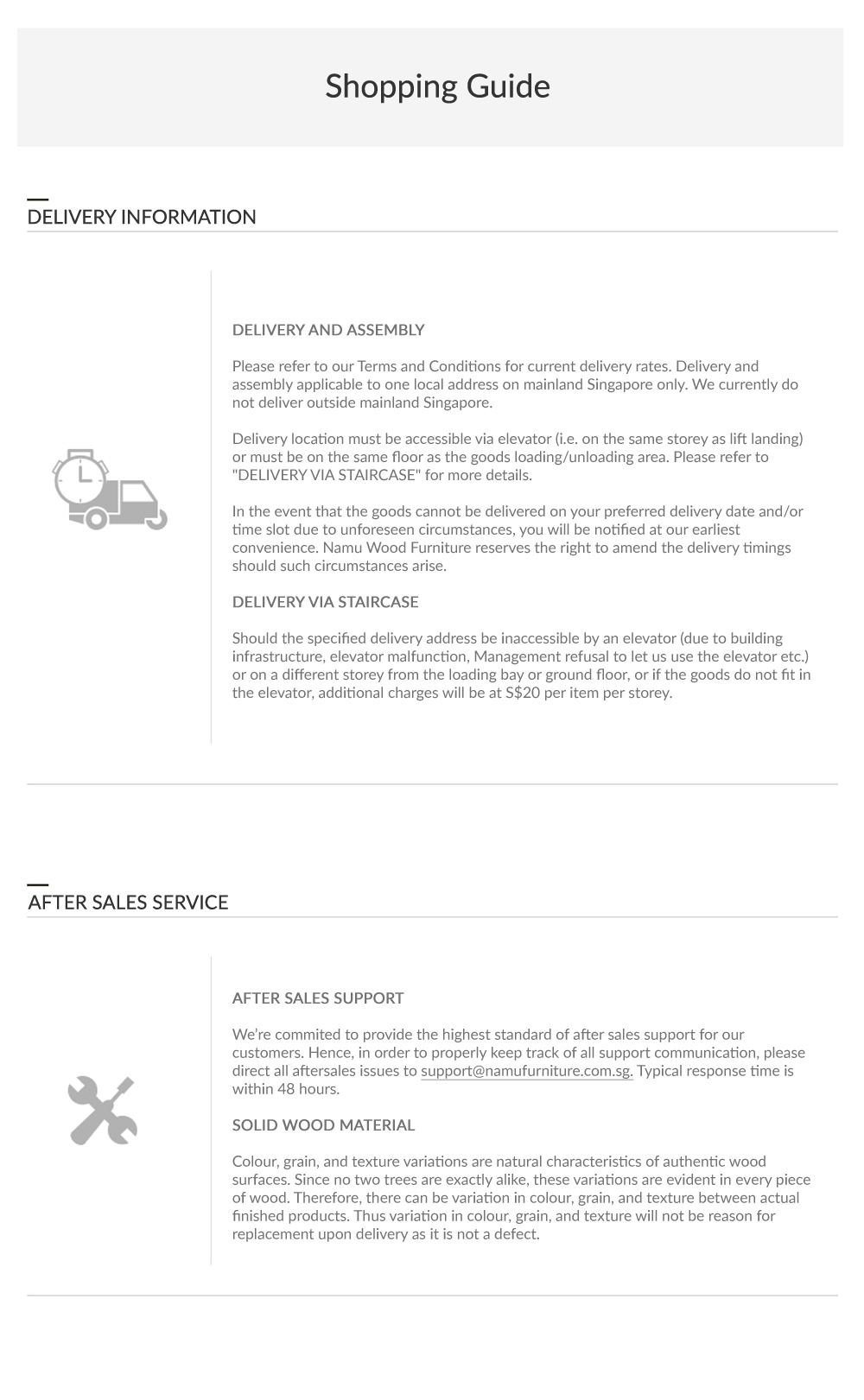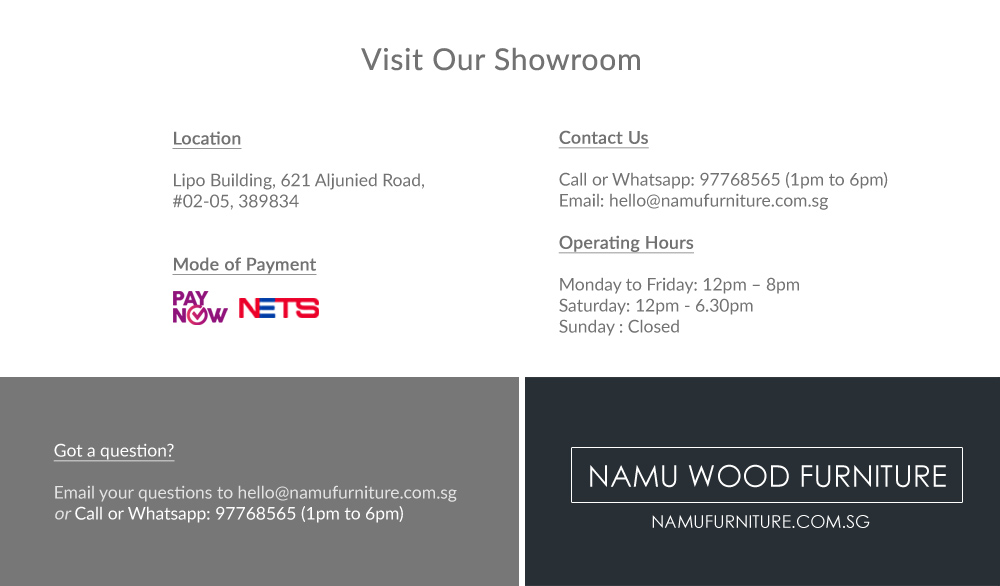 | | |
| --- | --- |
| Body + (Pick the height for legs) | 19.5cm, 27.5cm, 44cm, 61.5cm |
| Add drawers | None, Add 1 drawer + $40, Add 2 drawers + $80 |
---